THE 5th INTERNATIONAL CONFERENCE ON
THEME: "Pedagogical Innovations During a Pandemic"
THE 5th INTERNATIONAL CONFERENCE ON FUTURE OF EDUCATION 2022
Welcome to the 5th International Conference on Future of Education 2022 which will be held on 16th – 17th June 2022 in Virtual Platform. We hope Future Education 2022 will unite diverse researches and case studies from all over the world, in parallel sessions while offering many networking and publishing opportunities. Discover the latest trends and challenges in the field at this leading conference and enjoy everything the Virtual Conference has to offer.
Empowering scholars, researchers, educators, students, professionals and other groups to collaborate, innovate and help to shape the Future of Education.
MAIN TRACKS OF THE CONFERENCE
Yusep Rosmansyah, ST, M.Sc., Ph.D.
Keynote Speaker
Director, Directorate of Educational Development
Institut Teknologi Bandung
Indonesia
QUICK FACTS OF FUTURE EDUCATION SERIES
Renowned International Speakers Representing the Keynote Forum/Plenary Forum
Title: " Motivational Principles for Educational Contexts"
Future of Education PUBLICATION OPPORTUNITIES
We believe your paper deserves to meet its ultimate research destination!
FREE of Charge for Submissions
SCOPUS indexed journals
Workshops with Experts
All major indexing
Personalized Guidance
Support with preliminary reviews
"A Breakthrough Free TIIKM Project To Make Your Research Publication Possible"
This is a free project which is designed to help you to develop your full papers up to the standard.
We provide preliminary reviews for your full paper with the world-class publication "steering committee" prior to the conference.
Reviewed and revised paper with constructive inputs will make your paper more likely to be accepted by high standard journals.
Need support to publish your paper???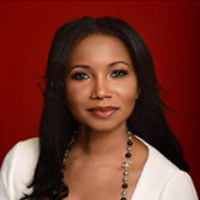 VALERIE HILL-JACKSON
Assistant Professor of P12 Educational Administration.
Texas A&M University, USA
Co-editor- Journal of Teacher Education
Future of Education 2022 has amplified its Publication Opportunities partnering with TIIKM Publishing to locate your research to the right destination.
LISTEN TO WHAT OUR COMMUNITY HAVE TO SAY