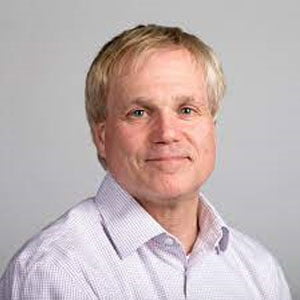 Prof. Joseph Calvin Gagnon
Professor of Special Education
The Faculty of Educational Sciences,
The University of Helsinki,
Finland.
Title: "Promoting Inclusion via Evidence-Based and High-Leverage Practices"
Joseph Calvin Gagnon, Ph.D. is a Professor of Special Education in the Faculty of Educational Sciences at the University of Helsinki and former Fulbright Scholar. Dr. Gagnon's research focuses on ensuring youth at the greatest risk for educational, behavioral, and social failure are provided the supports necessary for long-term success in school and society. He addresses the needs of youth with emotional disturbance and learning disabilities in inclusive education, as well as those who are incarcerated or in day treatment/residential education and treatment settings. Topical areas of his research include: (a) school-level policies (e.g., curriculum, assessment, and accountability); (b) mathematics and reading instruction; (c) mental health and behavioral supports; and (d) teacher training. To date, Dr. Gagnon has received over 2.5 million US dollars in funding to support his research.
Dr. Gagnon also provides service to the field and works as an advocate for marginalized youth. He has served as Court Monitor and/or Special Education expert on 23 lawsuits, including seven for the U. S. Department of Justice, Office of Civil Rights. He has also presented and conducted training sessions across the U.S., Finland, and in 13 countries including Thailand, Egypt, China, Venezuela, South Africa, Turkey, and Azerbaijan.
Also, he is a member, Expert Panel, The National Evaluation and Technical Assistance Center for the Education of Children and Youth who are Neglected or At-Risk and in Advisory Board, Center for Educational Excellence in Alternative Settings. Also, he is resource Fellow, National Center on Education, Disability, and Juvenile Justice. His fields of Science are educational sciences, behavioral disorders, learning disabilities, juvenile justice, mathematics, Reading, behavioral interventions, curriculum research, assessment and accountability, psychiatric facilities, violence prevention.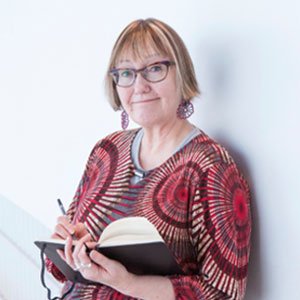 Prof. Dr. Lempiäinen Kirsti
Dr.Soc.Sc., Docent,
Faculty of Education,
University of Lapland,
Finland
Title : "Toward Future eLearning: Working with radical caring pedagogies"
PhD.Soc.Sc Kirsti Lempiäinen is professor of sociology of adult education at the Faculty of Education, University of Lapland. Her main research themes are sociology of knowledge and higher education studies. At the moment Lempiäinen is studying critical relational pedagogy focusing on more-than-human aspects in learning and teaching. Her latest publications include "Gendered strategies of mobility and academic career" (2018) together with Minna Nikunen (2018, Gender and Education) (https://doi.org/10.1080/09540253.2018.1533917) and "From cubicles to open space: An analysis of gendered meanings of workspace" (2020, European Journal of Cultural Studies) together with Virve Peteri and Merja Kinnunen, 2020 (https://doi.org/10.1177/1367549420902792).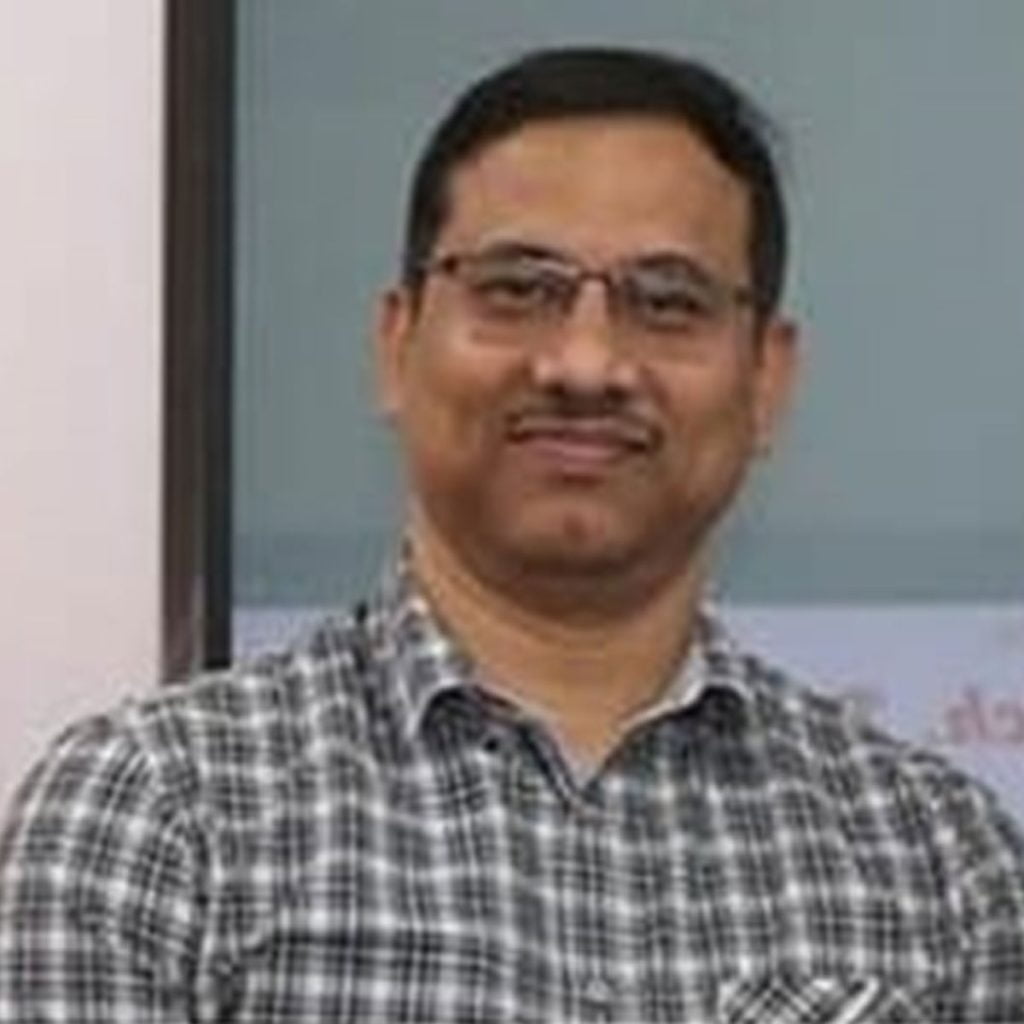 Professor
A.K.Choudhury School of Information Technology
India
Title : " AI4ED: Transforming Education Paradigms through AI".
Dr. Amlan Chakrabarti is a Full Professor in the A.K.Choudhury School of Information Technology at the University of Calcutta. He was a Post-Doctoral fellow at the School of Engineering, Princeton University, USA during 2011-2012. He has 20+ years of experience in Engineering Education and Research. He is the recipient of the DST BOYSCAST fellowship award in Engineering Science (2011), the Indian National Science Academy (INSA) Visiting Faculty Fellowship (2014), the JSPS Invitation Research Award (2016), Erasmus Mundus Leaders Award (2017), the Hamied Visiting Professorship from University of Cambridge, UK (2018), Siksha Ratna Award by Dept. of Higher Education Govt. of West Bengal (2018) and has been awarded as the Fellow of West Bengal Academy of Science and Technology (2022).
He has also served in various capacities in various higher education organizations both at national and international levels. He has contributed immensely in the development of efficient computer algorithms and systems in multiple projects supervised by him in both International and National levels. He led research and consultancy projects supported by CERN Geneva, GSI Helmholtz Research Laboratory Germany, DST, DRDO MietY, Intel, TCS etc. He is also serving as the Head of IT and Tech. Innovation Cell of the Dept. of Higher Education Govt. of West Bengal. He has graduated 20 Ph.D. students till date and has published 200+ research papers.
He is the Series Editor of Springer Transactions of Computer Systems and Networks, the Series Editor of the Springer Book Series on "Water Informatics", an Associated Editor of the Elsevier Journal of Computers and Electrical Engineering and Guest Editor of the Springer Journal of Applied Sciences. He is a Sr. Member of IEEE and ACM, IEEE Computer Society Distinguished Visitor, Distinguished Speaker of ACM, Secretary of IEEE CEDA India Chapter, Member of the International Water Association, Vice President of the Data Science Society and Life Member of CSI India. His areas of research are Machine Learning, Computer Vision, Reconfigurable Computing, VLSI CAD and Quantum Computing.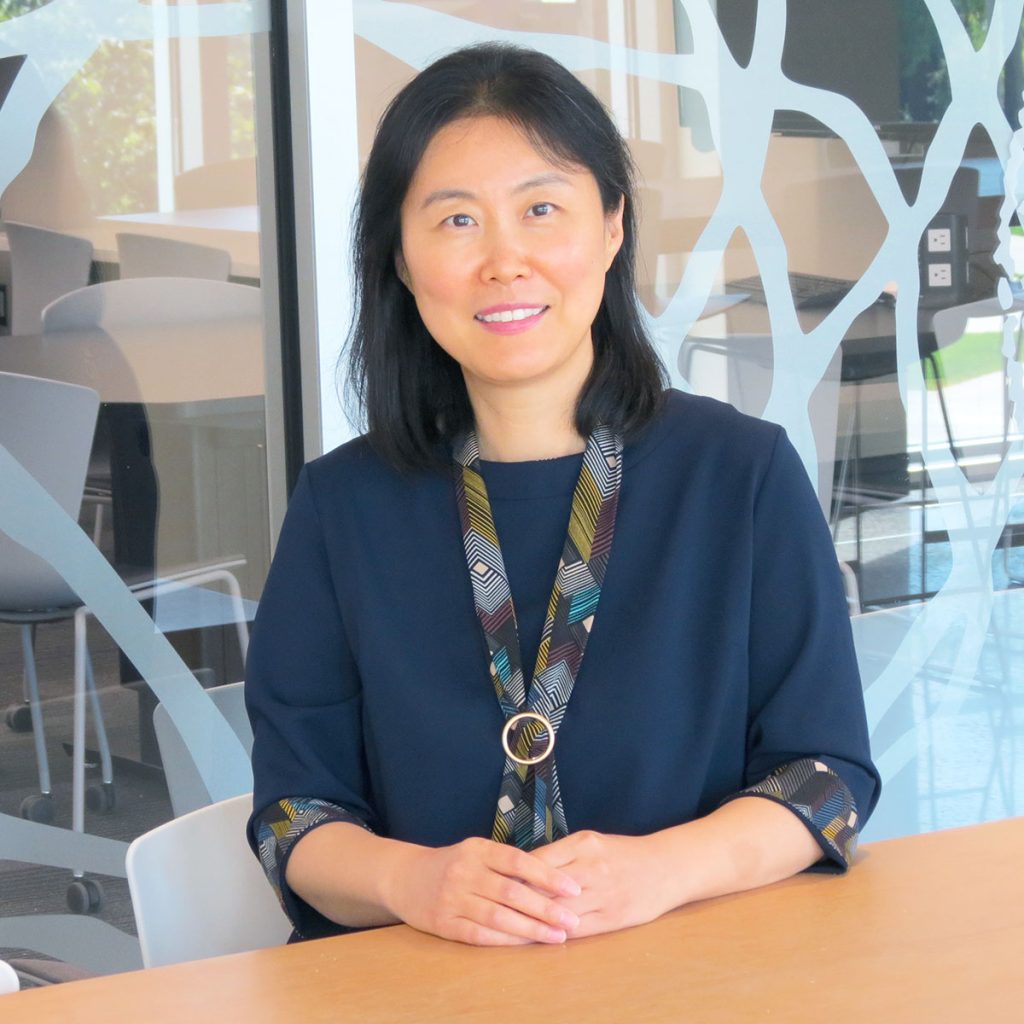 Assistant Professor of Educational Leadership & Counseling,
University of Idaho, USA.
Title : "Towards Diversity and Inclusion in Higher Education."
Juhee Kim is an assistant professor of educational leadership at the University of Idaho. Dr. Kim received her second doctorate in educational leadership and policy studies from Eastern Kentucky University in 2021. Before that, she earned a Ph.D. degree in youth education and leadership from Myongji University in South Korea
Dr. Kim has 17 years of teaching experience in higher education institutions at the collegiate and graduate levels. In addition, she worked for the Korea Youth Work Agency, which executes national education policy and system.
In 2011, she received the exemplary youth leader award from the Ministry of Education, Science, & Technology. Her expertise includes student leadership development, co-curricular & extracurricular activity, social change, educational policy & administration, rural education, and community partnership. In addition, she published 29 journal articles and books as scholarly activity.
She enhances educators' professional development and supports student growth and achievement, modeling behaviors that promote advanced leadership, teaching, and learning on a P-20 continuum.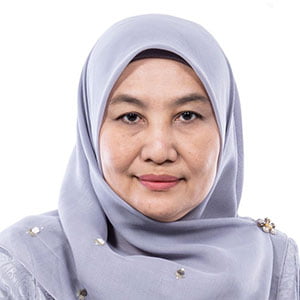 Dean, Faculty of Education,
Open University Malaysia,
Malaysia.
Title : "New Values in Curriculum for a Changing World"
Dr. Aliza Ali is currently the Dean of the Faculty of Education at Open University Malaysia (OUM). She holds Ph.D. and Master's in Education specialized in Curriculum and Pedagogy. Her expertise areas are curriculum, pedagogical approach, curriculum development, preschool education, assessment of learning, and teaching and learning. As a senior academic, she has completed supervising more than 20 master's students and one doctoral student. She has published two academic books, a chapter in books, more than 10 children's books, and scholarly journals included in SCOPUS and ISI. At the University, Dr. Aliza trains the University's academic staff in programme development and enhancement. She also examines other's university education programmes as an external examiner. She strongly believes a good curriculum should consist of authentic learning experiences that are achievable and appropriate to learners' abilities and needs.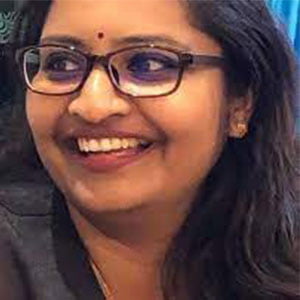 Assoc Prof. Subarna Sivapalan
Faculty of Social Sciences,
University of Nottingham,
Malaysia.
Title : "Education for Sustainability and Planetary Health"
Subarna joined the School of Education as Head and Associate Professor in May 2022, having had 20 years of experience within the Malaysian higher education sector. She started her career as a lecturer in TESOL, and prior to joining the University of Nottingham, she was attached to Malaysia's top STEM focused private university where she taught ESP, sustainability education and research methodology modules at both undergraduate and postgraduate levels. She also held key roles in academic and research divisions, with the most reason being the Director of the Centre for Excellence in Teaching and Learning. Subarna also founded the institution's first scholarship of teaching and learning research cluster, and its first education and social sustainability focused research centre. Apart from pioneering the advocacy of the SDGs amongst students and staff on campus, she also established and advised the institution's first student led eco campus workgroup that went on to achieve a bronze award under WWF Malaysia's Foundation for Environmental Education Eco Campus programme.
At the national level, Subarna is actively involved in sustainability education advocacy. She is presently the Co- Chair of the National Education for Sustainable Development Association of Selangor. She also sits on the National Committee of WWF Malaysia's Eco Schools Programme, and is presently the Deputy Chair of the Eco Campus Programme. At the international level, Subarna is an Acumen Fellow, the world's school for social change, and co-leads the Climate Crisis Interest Based Group in Catalyst2030. She is a United Nations University Pro.SPER.Net Leadership "Building Transformational Leadership Towards the SDGs" fellow.
Subarna is also the recipient of WWF Malaysia's National Eco-Lecturer Award for her efforts in advocating for greater awareness amongst youth to champion sustainability. She has also received awards for Effective Education Delivery and Academic Leadership.
Subarna obtained her PhD in Education from the University of Nottingham. While working on her PhD at the University of Nottingham, Subarna was involved in Nottingham's first MOOC, Sustainability, Society and You which ran on FutureLearn. She looks forward to connecting and collaborating with stakeholders across all sectors to realize Nottingham's commitment to sustainability through the institution's research, teaching, campus activities and work with partners.
Her expertise areas are higher education T&L, education for social change, technology enhanced learning, STEM (engineering education), education for sustainable development (ESD) and climate change education, community education for sustainability and climate change adaptation and mitigation, particularly within the context of vulnerable communities.
Mylene G. Dinglasan, Ed.D
Dean of the College of Arts, Sciences, and Social Work (CASSW),
Concurrent Dean of the College of Education,
Philippine Christian University-Manila.
Title : "Service With a Heart Project: Paving the Way for Learning through Community Engagement"
Dr. Mylene G. Dinglasan is currently the Dean of the College of Arts, Sciences, and Social Work (CASSW) and the Concurrent Dean of the College of Education of Philippine Christian University-Manila. Dr. Mylene received her Doctor of Education major in Educational Management from the same university where she also teaches in the Department of Natural Sciences and Mathematics under CASSW. Her research work focuses on Environment, Education, and Health. She also co-authored Science books for Senior High School Students; these include Physical Science, Earth science, General Physics 1 & 2, and Earth and Life Sciences.
Serving as Dean of the Liberal Arts Education with a Heart, Dr. Mylene is also actively involved in community engagement where she leads the College's community project entitled "Service with a Heart". She strongly believes that combining academic goals with community development is an essential tool and the best instructional strategy to meet learning goals and content.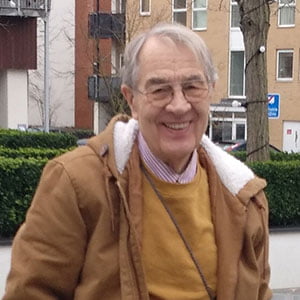 Emeritus Professor Tamas Kozma
The University of Debrecen,
Hungary
Title : "Technological Advancement or Social Innovation?"
Tamas Kozma is professor emeritus (sociology of education, comparative and higher education research) at the Institute of Educational and Cultural Studies and founding president of the Center for Higher Education Research and Development, both at the University of Debrecen (Hungary). He has studied theology, history and education in Budapest (Hungary), Szeged (Hungary) and Cluj-Napoca (Romania). He has received his Dr Univ from the University of Szeged, his C.Sc (Candidate of Sciences) and D.Sc (Doctor of Sciences) from the Hungarian Academy of the Sciences, and his PhD and his habilitation from the University of Debrecen. He was the general director of the Hungarian Institute for Educational Research (Budapest) between 1990-2000. He has published 18 books and around 200 papers and articles (mostly in Hungarian and partly in English). His recent volume titled Community Building and Social Innovation (Debrecen University Press, 2021) was co-edited with J Boros and E Markus. His research activities can be followed on Academia.edu and ResearchGate. Prof Kozma is–among others–the founding editor of HERJ Hungarian Educational Research Journal and is president of HERA Hungarian Educational Research Association.
Address: University of Debrecen, Egyetem ter 1, H-4032 Debrecen, Hungary
E-mail: kozmat@ella.hu
Personal Website: http://kozmat.hu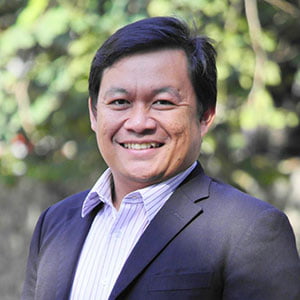 Assistant Professor Nur Budi Mulyono
Director of Bachelor of Management Program
Operation and Performance Management Interest Group
Institut Teknologi Bandung (SBM ITB)
Indonesia
Title : "Practical Application of Game Based Learning and Gamification in Higher Education"
Assistant Professor Nur Budi Mulyono is an academic staff at the School of Business and Management, Institut Teknologi Bandung (SBM ITB). He earned bachelor and master degree in Industrial Engineering at Institut Teknologi Bandung in 2001 and 2005. He got doctoral degree at Toyohashi University of Technology in the disaster operation management field.
During his study, he actively participated in local government project of Japan to build a robust system of disaster prevention. He is also participating in building technical solution for local small and medium manufacturing industry in Toyohashi city for improving their productivity and resiliency against disturbance. His research interest is Operation Management, productivity Management, Relief Supply Chain, Artificial Intelligence, and Resilient System in manufacturing and energy sector.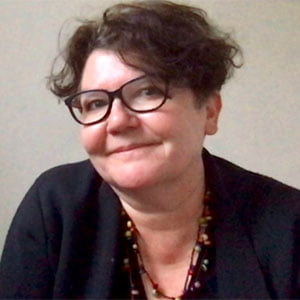 Principal Research Fellow
Programme Leader, MA Education and Technology
UCL Knowledge Lab
London
Title : "Is collaborative professional development the future of online education?"
Eileen Kennedy is a Principal Research Fellow at UCL Knowledge Lab, where she leads the MA in Education and Technology. Eileen researches learning design for online and blended higher and professional education, including caring approaches to online pedagogy. Eileen is part of two ESRC-funded research centres: the Centre for Global Higher Education (CGHE) and the RELIEF Centre. At CGHE she is researching the transformative potential of scaling up digital learning. At the RELIEF Centre, her research focuses on co-designed massive open online collaborations – or CoMOOCs – to support professionals to build community knowledge together to tackle global challenges.