Workshop Title: "Gamification of Business Education: University of San Francisco's Experience with Wharton Interactive"
06th July 2023 | 4.30 p.m – 5.30 p.m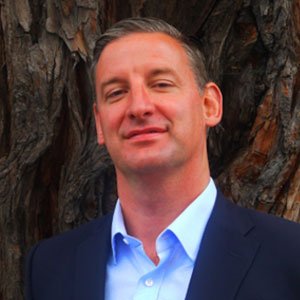 WORKSHOP MODERATOR
Director @ USF Masagung Graduate School of Management,
the University of San Francisco's
John Coughlan is Director of the Master of Science in Entrepreneurship & Innovation (MSEI) at the University of San Francisco's Masagung School of Management. He is also faculty advisor to the USF Startup Club.
Prior to USF, he has held executive leadership positions in Asia, Europe, and North America in finance, tech, government, nonprofit, education, and real estate.
Most of John's career has been internationally focused, including stints as vice president for international growth for Caohejing / Lingang Group, a Chinese state-owned real estate developer of office park campuses for tech firms (Cisco, 3M, Tencent), advisor for several Pacific Rim start-ups, and deputy director of BusinessEurope (ESF) the leading European business lobby in Brussels.
Upon returning to the United States in 2017, John was recruited to serve as founding Corporate Work Study Program Director of Cristo Rey De La Salle, an innovative workforce development program serving underserved youth in Oakland's Fruitvale district.
At Cristo Rey, John was responsible for generating $1m + in annual recurring revenue via partnerships with corporate sponsors such as Chevron, Deloitte, and Kaiser Permanente, as well as designing and implementing a "mini-MBA" training program.
Since creating BAHSUH Consulting in 2020, John has worked with executives at Barclays Investment Bank, the University of Pennsylvania, Mt. Sinai Health System, Keller Williams, and QHL.
John began his postgraduate career in public policy as a research analyst at the Brookings Institution in Washington, DC. He had a brief stint with asset manager BlackRock in San Francisco. Early in his career he completed internships at HP in Cupertino and the European Commission in Brussels.
John also serves as an adjunct professor at the School of Advertising at the Academy of Art University in San Francisco. Freelance writing credits include work published by CNNgo, Christophorous (Porsche magazine), The Brookings Institution, CBRE, and various Publicis Groupe publications.
John is an alumnus of the London School of Economics (MSc), Santa Clara University (BA), and the University of California (AHSSP).
He resides in Silicon Valley with his wife and two daughters. He is an accomplished open-water swimmer (former Gar Woods Lake Tahoe Polar Plunge champion).
Workshop Title: "The Future of Learning: Exploring Technological Innovations in Education"
06th July 2023 | 4.30 p.m – 5.30 p.m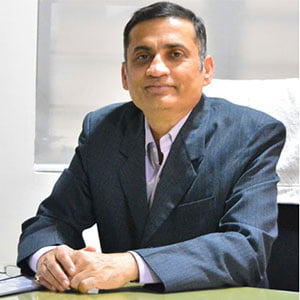 Prof. (Dr.) Vijay Anant Athavale
WORKSHOP MODERATOR
Principal & Professor – Computer Science and Engineering
Walchand Institute of Technology, Solapur, Maharashtra, India.
Prof (Dr) Vijay Anant Athavale was awarded PhD in Computer Science 2003 from Barkatullah University, Bhopal, India. He has a rich teaching, research and administrative experience of more than 32 years of serving in Government and Private Universities and Colleges in India and abroad. He has served academic assignments at Canada, the Republic of Yemen and the Republic of Sudan. He also served as an expatriate expert for the United Nations Development Programme to Ethiopia. He has been instrumental in shaping of several Institutes of repute offering Technical and Management Education in India. He has successfully led the transformation journey of some of the institutes which has resulted in NBA/NAAC accreditations. He spearheaded many innovative initiatives including the industry academic integration. As a thought leader and a subject-matter expert, he has presented numerous sessions at Conferences, FDPs, and Workshops and his work has been cited in over 200 publications.
He has published several research papers in International journals including those indexed in SCI, SCIE, Scopus, WoS etc. He regularly contributes in various International and National Conferences as Key Note speaker, Session Chair, Organizing Committee member, TPC etc. He is a reviewer for several SCIE, Scopus, WoS indexed journals. He has delivered several talks on Emerging Technologies in FDPs, STTPs etc. He has contributed several chapters in books & handbooks published by IGI Global USA, Taylor and Francis Group, UK, Springer etc.
He has a keen interest in game changing emerging technologies. In his current leadership role, he is serving as Principal & Professor –Computer Science and Engineering at Walchand Institute of Technology (An autonomous Institute), Solapur, Maharashtra, India (all UG BTech programs are NBA accredited).
06th July 2023 | 8.00 a.m – 9.00 a.m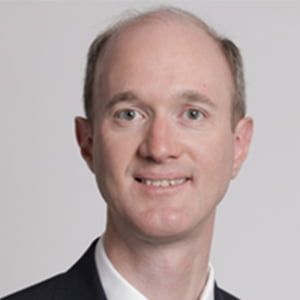 Professor of Educational Psychology
School of Education and Human Ecology
State University of New York College, Oneonta
New York, USA
Brian Beitzel is a professor of educational psychology at SUNY Oneonta and also holds an appointment as Director of Education Assessment and Accreditation there. After completing his Ph.D. at UW-Madison, he received the Paul R. Pintrich Dissertation Award from the American Psychological Association's Division 15 (Educational Psychology) for his dissertation on learning with contrasting video cases. In 2009 he received the SUNY Chancellor's Award for Excellence in Teaching, which recognizes "significant contributions to institutional quality in instruction." He chaired the Department of Educational Psychology, Counseling and Special Education, with 12 full-time faculty members, for three years. His teaching has included courses in child development, learning and motivation, assessment, and college study skills. His research, funded in part by the Spencer Foundation, focuses on the risks and benefits of incorporating diagrams into mathematics instruction; he publishes and presents at conferences regularly and provides support to journal offices as an editorial board member and consulting editor. During the 2018-2019 academic year, he was a Fellow in the American Council on Education (ACE) Fellows Program.
Post Conference Publication Training Program
Date: 08th July 2023 | Time: 9.00 a.m – 4.30 p.m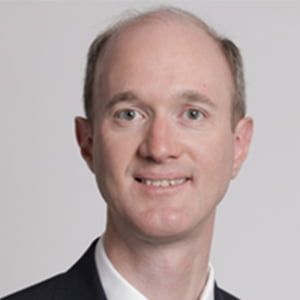 MODERATOR
Professor of Educational Psychology
School of Education and Human Ecology
State University of New York College, Oneonta
New York, USA
Package 1: Workshop only – 120USD per individual
Dedicated hands-on support to up to 10 candidates for writing up a paper for publication. Each candidate will get individual attention.
Training will cover:
Goal setting
Formulating the Abstract and choosing a journal
Structuring the paper to a full structured outline
Presentations and summary of learning
Eligibility:
Completed research project
Having an abstract and/or drafted full paper
**Candidates will be selected on first come – first serve basis