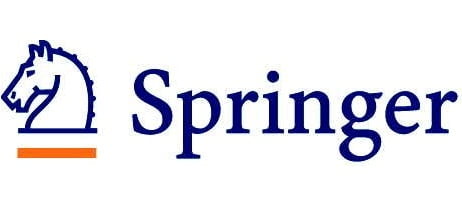 'It is planned to publish the peer reviewed and selected papers of conference as proceedings with Springer in their prestigious "Transactions on Computer Systems and Networks" series (https://www.springer.com/series/16657). For detailed instructions for author and editors of conference proceedings, kindly visit the following link: https://www.springer.com/us/authors-editors/conference-proceedings. Selected papers from the conference will be published by Springer as a proceedings book volume. Springer will conduct quality checks on the accepted papers and only papers that pass these checks will be published. Springer Nature does not charge any money for publication of Non-Open Access content. Abstracts/extended abstracts and short papers (less than 4 pages) are not considered for publication.'
Future Education 2024 encourages the community of international researchers to share their experiences and discussions. In the history of the Future Education series, the conferences have been held in two different countries. The Future Education 2018 conference was held in Colombo, Sri Lanka; Future Education 2019 in Bangkok, Thailand; and Future Education 2020, 2021 and 2022 were held fully virtual. Future Education 2023 were held in Kuala Lumpur, Malaysia. With the overwhelming support and acknowledgment from all the delegates of the past series, we wish to pioneer a way to another outstanding event.
Theme : "Using Modern Technologies to Improve Education"
Technologies of all sorts are proliferating around us, and as educators we would be wise to not only learn about current technological developments but also deploy them for the educational benefit of our students.  Cloud technologies, artificial intelligence, and a myriad of mobile technologies have risen to prominence in recent years, many of which have been adopted in instructional contexts to facilitate learning.  The conference theme for the Future Education 2024 conference is, "Using Modern Technologies to Improve Education."  Proposals documenting the use of technologies in educational contexts are especially welcome, ideally with evidence of their effectiveness in improving learning.  The Future Education 2024 conference is a venue for sharing evidence of innovations, large or small, that show promise of improving the future of education globally.  Proposals that demonstrate the durability of previous innovations are equally welcome.  The focus of all proposals should be on how to make the future of education even more successful than it is today.
Objectives of Future Education 2024
Build Updated and Futuristic International Community
One of the main objectives of Future Education 2024 is to continuously improve the standards of the international community of researchers, scholars, and academics by exposing them to the latest trends and developments while addressing the theme, "Using Modern Technologies to Improve Education."
High Quality Conference Standards and Publication Standards
The conference is specially designed by the TIIKM Research and Development team together with a committee of experts and international universities and networks with the guidance of the Academic Governing Body of TIIKM conferences. Future Education 2024 meets the guidelines of the Committee on Publication Ethics (COPE) and conference general standards created to maximize industry –academia – policymaker collaborations. Conference consists with several special issues and high quality supported journals while conference proceedings are published in Open Journal System (OJS) with indexing and DOI.
Platform with Highest Networking Opportunities
The 7th International Conference on Future Education 2024 (Future Education 2024) has a wide range of networking opportunities to maximize participants' international network. Conference networking dinner together with cultural show, academic partner's discussions, panel discussions, lunches and refreshments, post-conference tour will be great opportunities for participants to get life changing experiences. Moreover, the conference venue is one of the beautiful cities in the world.
Develop Careers and Increase Opportunities
Future Education 2024 is designed to develop the careers of the participants and increase opportunities for their future.  The renowned resource persons in the education field will conduct special features of the conference. The conference will also provide a unique convergence of networking, learning, and inspiring keynote speeches, Discussions, plenary speeches, and workshops will be presented, along with the highest grade of publication opportunities.
Topics of interest for submission include, but are not limited to:
Artificial Intelligence in Learning Contexts
Mobile Technologies in Education
Machine Learning & Big Data
Innovative Technologies in Education
Internet of Things
Online Learning
Hybrid Learning
Other Technologies in Education
Teaching Experiences & Pedagogy
Assessment Theories & Methodologies
Collaborative Learning
Curriculum Design & Development
Professional Development
Mentoring and Coaching
Primary & Secondary Education
Higher Education
Teacher Education
Vocational Education & Training
Interdisciplinary, Multidisciplinary & Transdisciplinary Education
Anthropology & Education
Multicultural Issues in Education
Sustainability in Education
Social Justice & Education
Religion & Education
Society & Education
Industry & Education
International Education
Educational Policy
Educational Leadership
History of Education
Philosophy of Education
Arts Education
Business & Economics Education
Environmental Education
Health Education
Language Education & Literacy
STEM Education
Other Areas of Education
You are invited to send your abstract on or before 07th March 2024 according to given the abstract guidelines. Different registration packages of the conference provide you so many benefits including food, conference pack, abstract book, eligibility to attend the technical sessions, career development workshops, publication opportunities etc. You can select different presentation modes according to your preference. Presentations awards are one of the key elements of the conference. The presenters of the conference will be evaluated by a special committee of academic experts during the conference and best presenters will be awarded at the awarding ceremony.